ΘΕΣΗ ΕΡΓΑΣΙΑΣ ΣΤΗΝ GREATWAY
Are you ready to accept the challenge 🥇?
We are looking for an experienced Digital Marketing Specialist with extensive knowledge and a thorough understanding of PPC and Social Media.
The primary responsibilities of the candidate are:
• Setting up, monitoring, and optimizing digital marketing campaigns for different platforms (Facebook – Instagram Ads, Google Ads, YouTube Ads)
• Creation, presentation, and analysis of monthly reports for client projects
• Coordination of relevant digital marketing tasks between internal teams (designers, developers)
• Work in a team to deliver results, among other departments.
REQUIREMENTS
Qualifications/Experience:
• 2 years of proven previous service in Digital Marketing (required)
• Experience in managing Social Media Business accounts (required)
• Experience in Google Ads
• Good understanding of conversion tracking, display advertising, social media technology, and cross-channel marketing
• Excellent communication skills
• Excellent written and oral communication in Greek and English
• Excellent knowledge of Word, Excel, and PowerPoint programs
• Passion, mood, and creative thinking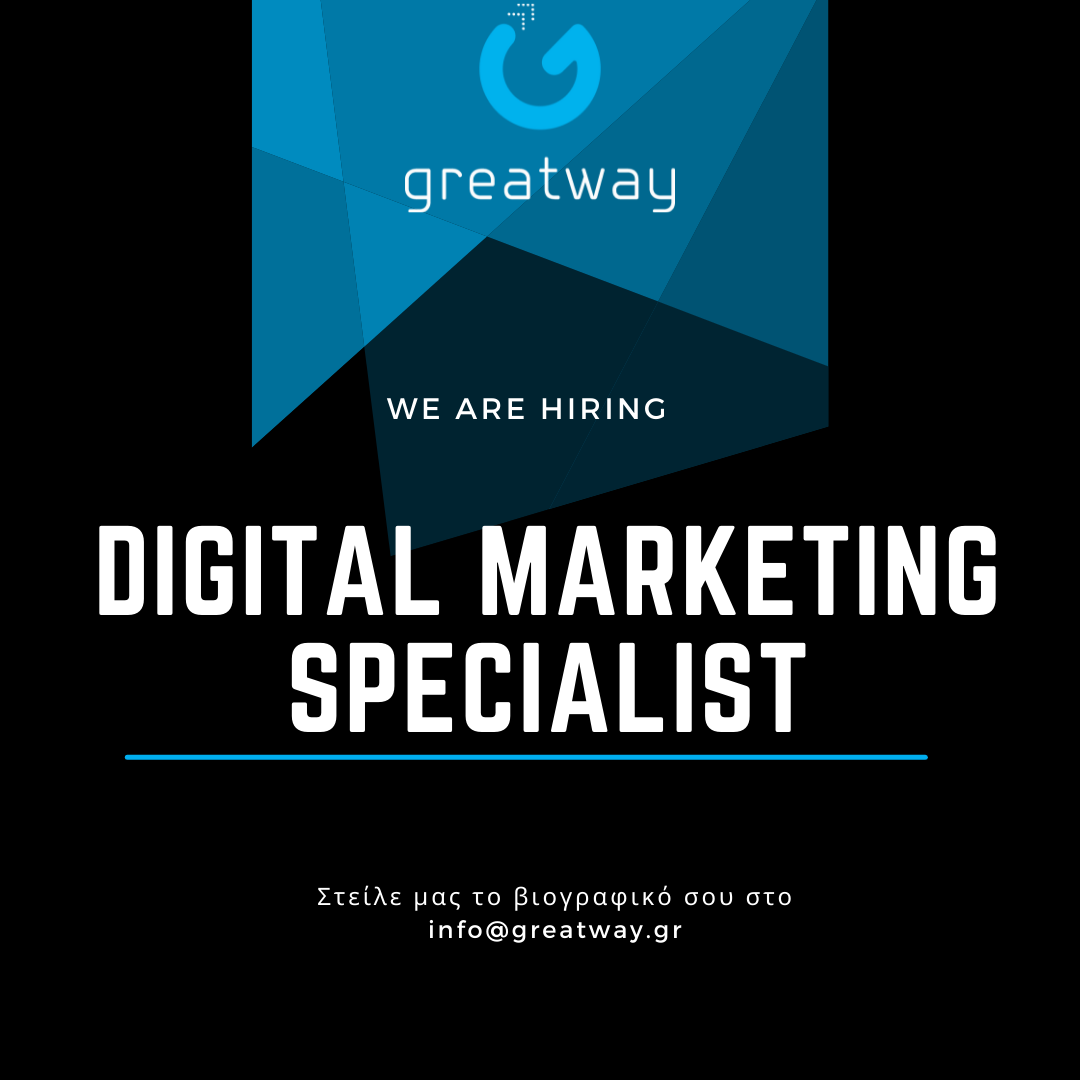 It will be appreciated:
• Knowledge of image and/or video editing programs
• Familiarity with online Email Marketing platforms (e.g., Mailchimp)
• Basic knowledge of CMS platforms (WordPress, WooCommerce, etc.)
What we provide:
• Excellent working environment within a team with high know-how, creativity, and dynamics
• Continuous training and access to exclusive available know-how and certification resources
• Opportunities to participate in conferences and specialized training
• Group activities outside the company – Team Building
• Competitive salary (depending on qualifications) and flexible working hours
Apply today!
Join us by sending your CV at info@greatway.gr
Εγγραφείτε στο